A dental lab is a scientific laboratory where lab technicians use dental impressions of patients' teeth to create a wide range of dental devices. These include dentures, crowns, veneers, and bridges. The dental technician uses ceramics and prosthetics and is often known as a dental ceramist.
Here's why working in a dental lab is a great career choice:
You get to help people!
Dental pains are known as some of the most traumatizing and excruciating pains in the world. By practicing dentistry, you get to help someone overcome the pain, eat the food that they enjoy, sport a great smile, and be more confident about themselves.
Even if you're working in a dental lab, you get to play your part in giving someone the smile that they truly deserve. It helps individuals shine through. Besides, a lot of dental diseases can be very debilitating. By working in a dental lab, you get to help someone improve the quality of their life.
At the end of the day, it's an act of goodwill that feels great! The moment you see a patient walk out of the clinic with a renewed smile, you'll know that your hard work has amounted to something.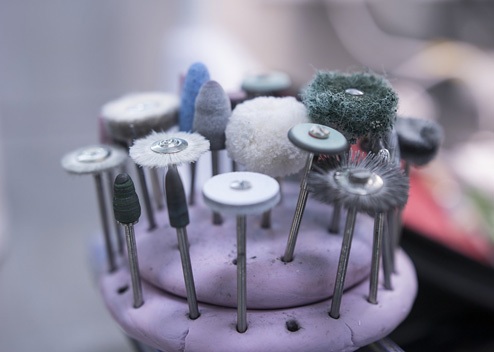 It's a work of art
When you work in a dental lab, the job involves a lot more than fixing someone's dental pain. The human teeth are like a canvas. As a dental lab technician, you'll also be required to construct and repair false teeth (dentures), work on artificial tooth replacement, and implant bridges and crowns.
You'll be following a dentist's written instructions and use those to create a wax or plastic impression of a patient's mouth. You'll be working with plastic, porcelain, wax, and plaster using different tools and equipment.
Every single dental piece has to be carefully curated, carved, and shaped using electric drills, lathes, presses, and furnaces. This is why individuals with prior experience in chemistry, ceramics, or metalwork make great dental lab technicians.
We are helping you get the job
Have you always aspired to work for a dental lab and realize your dream of helping individuals regain their lost smiles? Are you looking for dental lab jobs, dental lab technician recruitment or dental technician jobs usa?
Dental Career Services is a full-service dental recruitment specialist that can definitely help you out. The company sources the finest and the most qualified dental candidates from all over the country and helps them connect with relevant opportunities in North America. They've been working as one of the leading dental lab recruiting agencies since 1998.